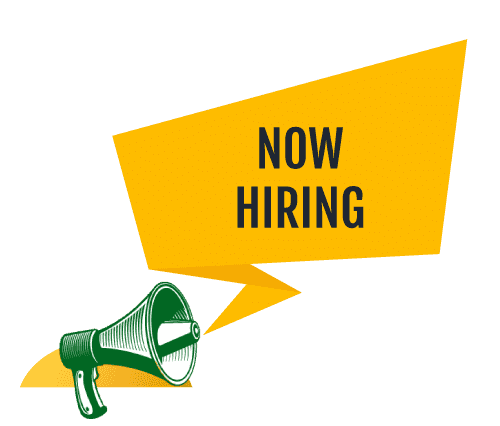 Big or Small We Fix It All at Valley Plumbing
Helping Our Coachella Valley & San Fernando Valley Communities Since 1953
Contact Us
Southern California Plumbing Services
Serving Greater Los Angeles Area, Riverside County & Surrounding Areas
Valley Plumbing Merges with Other Local Plumbing Companies
We are pleased to announce that we've added two local plumbing companies to our family. Don Lollar Plumbing Co., Inc. and Michael's Valley Plumbing Service Pros, Inc. are now officially a part of Valley Plumbing Company.
Don Lollar Plumbing Co., Inc. was established in 1999. With such a long history, they've been able to branch out beyond faucets and pipes. Their team uses the latest technology, offering video home inspections. They can even work with your gas lines, keeping them clear and safe.
Michael's Valley Plumbing Service Pros, Inc. has an even longer history, opening its doors in 1988. This means they have almost 40 years of experience, and for over 25 of those years, they have been licensed experts.
By adding these companies to our own, Valley Plumbing can now offer even more great service at affordable prices.
If you live in Palm Springs, Rancho Mirage, La Quinta, or in the Coachella Valley, you understand the important role water plays in our area. Our hot desert environment and extensive use of agriculture depend on every last drop to stay in beautiful condition. So why waste water on leaky plumbing?
At Valley Plumbing Company, we know how much water a single drippy faucet or cracked water heaters can waste. To better serve our community, we promptly respond to your call for repairs. When you hire our crew, we'll dispatch our professional plumbers with all the training and equipment they need to finish the job. Our experience allows us to quickly detect leaks and pinpoint corrosion, so you know what repairs to expect.
Coachella Valley's Premier Plumbing Company
Serving customers for over 70 years.
24-hour service, 7 days a week.
No job too big or too small.
100% guarantee on all work

---
Contact us today at (760) 493-6727to schedule a same-day appointment!
Unparalleled Services at Affordable Prices
Our team at Valley Plumbing Company wants to save you money. We charge you precisely for the time we spend and the parts we replace, and we refuse to sacrifice quality despite time constraints. We also regularly offer discounts on many of our repairs, and our efficient installations will lower your monthly utilities.
As a family-owned and operated plumbing company, we understand the common problems homeowners face. We only employ knowledgeable, experienced staff and trained, licensed technicians, and we make sure that our repairs meet or exceed your expectations before we leave.
If you need us to repair water heaters, fix a sewer line leak, install garbage disposals, or perform any other type of plumbing service, give us a call at (760) 493-6727 or fill out our contact form. We do quality plumbing in Palm Springs, Bermuda Dunes, Cabazon, Cathedral City, Cactus City, Chiraico Summit, Coachella, Desert Hot Springs, Indian Wells, Indio, La Quinta, Mecca, Pinion Pines, Rancho Mirage, Salton City, Salton Sea Beach, Thermal, White Water, Indio Hills, Sky Valley, North Shore, Thousand Palms, and beyond!
Our Promise to You The Valley Plumbing Difference
Family Owned and Operated Since 1953

We Fix Things Right the First Time

Financing Options Available

Loyal to Each Other and to Our Customers
Dedicated to Our Customers and Community See Our Past Reviews Dedicated to Our Customers and Community See Our Past Reviews
"Roy was courteous, efficient and respectful throughout the job. All the work was done the same day I called. He replaced my old homebrew water heater installation with a solid professional job."

- Thomas F.

"I've used Valley Plumbing for 10+ years. Today Isiah was the professional who worked on my 2 bathrooms. He was excellent in regards to knowledge, experience & helpfulness. What a great person & company!"

- Carol R., Bermuda Dunes, CA

"Jeff was very professional, called with an estimated time of arrival. He checked out our issues and provided a quote. He took time to explain the issues and walked me through the repairs he performed. Jeff was friendly, professional and very helpful. Would"

- Jim S.

"I am an out-of-state property owner who is very happy with the service and efficiency of Valley Plumbing. Thanks, Valley Plumbing, for doing such a great job at my buildings."

- Ellis D.

"Valley Plumbing responded quickly when I called for service. Ricky Cardenas is a mannerly young man who is knowledgeable and excellent at customer service. Great job, Ricky and great job Valley Plumbing!"

- Colleen W., La Quinta, CA

"

Quick response to a non emergency request for service. Technician called ahead, showed up on time and performed an inspection of the entire home providing estimates for recommended work.

"

- Marlon C.

"They're 2 year service warranty is like no other! Robert is great. He's professional, clean and never seems put out to answer any questions. They charge a fair price for quality work that's backed by a 2yr warranty. I don't know any other company that offe"

- Amy R., Palm Desert, CA

"I had a problem with an expensive toilet that no one could find the cause. Then I called Valley Plumbing who sent me Michael Smokler. He fixed my toilet and saved me an expense of having to purchase another toilet. Thanks Mike"

- Wayne M.
Request an Appointment Complete the Form Below or Call Us at (818) 732-8588