Meet Our Southern California Plumbing Team
Family Owned & Operated since 1953
Valley Plumbing Company is a family-owned and operated business and was established in 1953. In our 70 years of exceptional service, we've established ourselves as a leading and reliable provider of plumbing services for our neighbors in Indio and the entire Coachella Valley.
We employ courteous, knowledgeable plumbers to ensure that work is done right the first time. We promise our staff will be punctual and professional, and provide the perfect, personalized solution to whatever your plumbing problem.
---
Call (760) 493-6727 or reach out to us online to consult with our family of local plumbing experts! We can help you set up a same-day appointment to address all your plumbing needs.
---
The History of Valley Plumbing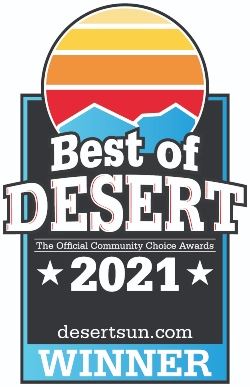 In 1951, Bob Ferraud met Jeanne Fine and by the end of the year, they were married. With $40 in their pockets and only a few belongings to their name, Bob and Jeanne left their native Florida in their gray Plymouth 4-door sedan and drove across country to the Palm Springs area, eventually ending up in Indio, where Bob opened Valley Plumbing on May 1, 1953. That first office was located at an airplane hangar in Indio where the DMV now sits. Bob and Jeanne built their business for three decades, and then retired in 1985, passing the business to their firstborn son and daughter-in-law Rob and Enid Ferraud, who continued over the following three decades to grow the business to the success it is today. Rob and Enid retired in 2017 and moved to Cedar City, Utah.
Moving the legacy forward, their daughter Sarie and her husband Donnie are proud and grateful to continue the tradition of providing excellent plumbing services to Southern California and the entire Coachella Valley. They are excited to have expert team members Ron Meraz and Jorge Ramirez on our team. "This is the beginning of many milestones for Valley Plumbing," says Jorge Ramirez, who purchased Valley Plumbing with his partners one year ago.
---
To learn more about Valley Plumbing's unparalleled services and customer benefits, call (760) 493-6727 today to consult with trained, licensed, and friendly plumbing experts!
---
Request an Appointment Complete the Form Below or Call Us at (818) 732-8588