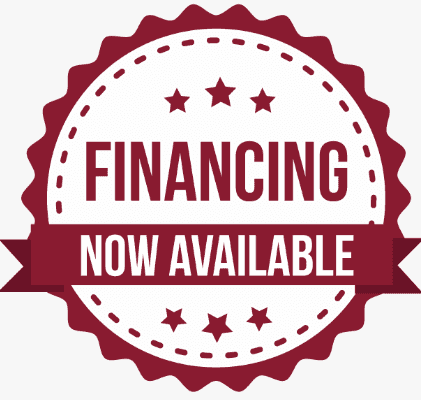 Financing with Valley Plumbing
Do you love unexpected plumbing expenses? Probably not. They're inconvenient, aggravating, and demoralizing. Not to mention expensive. So what can you do? You can finance.
At Valley Plumbing, we know it's critical to deal with a plumbing problem ASAP and not just slap a bandage on it, so we offer financing to all our customers.
By the end of this article, I will teach you about your financing options with Valley Plumbing so you can fix your problem quickly and feel less stressed about your plumbing fiasco. I'll also outline the terms of use, so you know exactly what's needed from you to get started. 
What Financing Is Available?
At Valley Plumbing, we offer financing through the following company:
Service Finance

Service Finance is a great company that offers multiple plans.  Even if you have filed for bankruptcy or have bad credit, you may be qualified.
How Can I Apply for Financing? 
There are a few ways to get approved for both of these companies, and that's:
With a technician - This option is the fastest, usually taking 3-5 minutes because your information will be imported into the form. You can finish filling out the rest of your information yourself rather than relay it to our staff.

Over the phone - This option usually takes 5-7 minutes since we will have some of your information from when you scheduled an appointment.

Online - This is the least used method because you will have to enter everything manually.
What Do I Need to Apply for Service Finance?
Service Finance requires:
Name

Social security

Annual income

Date of birth

Address

Phone number

Email

Your ID information

Where you work
If you get approved with Service Finance, you'll get set up with an ACH bank routing number.
What Happens When I Submit My Application?
After you submit your application, you will get instant approval or denial. If you're approved, you can get $1,000 to $55,000 to use with any of our services (minus memberships) for up to 6 months. 
Note: You must finance a minimum of $1,000 for your home's plumbing.
A great thing about financing with Service Finance is if you apply for a certain amount, you may get approved for a higher amount.
Example: If you request financing for $3,000, you may get approved for $6,000. 
Finally, if you don't get approved, you can always add a cosigner and immediately reapply. We've seen people who were initially denied get approved within 5 minutes of adding a cosigner.
Who Can Use Financing?
Everyone can use financing! 
Why use your cash upfront? You can use financing to replace pipes or water heaters rather than having to patch it up with the hopes nothing else will happen.
Do you have the money today? Cool! But would you rather fork up that money today or get your problem fixed without having to pay anything for almost a full year? You can then use that money to invest for 11 months or have an emergency fund during these crazy times.
Why Should I Finance with Valley Plumbing?
After reading this post, you may think, okay, this sounds too good to be true. What's the catch? There is no catch for you. 
Service Finance give out the loans because when you invest in your house, they feel comfortable that you're going to pay them back. However, for you to use these services, Valley Plumbing pays a fee to use these financing institutions. This fee can be 7-12% of the total amount. 
Other companies would pass this fee onto you, but we cover that fee so you can have a 5-star plumbing experience that will fix your problem today.