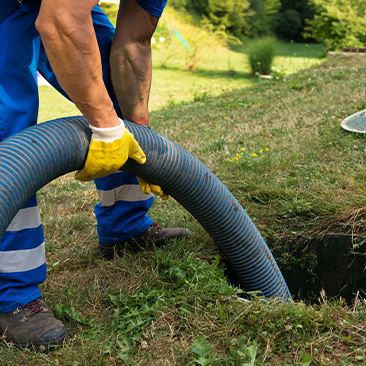 Watch for Septic Tank Issues in Your Home
Septic issues can turn into a big problem in your yard.  The more often our team can get to your home for a regular septic inspection, the easier it will be to avoid costly repairs. The following signs could indicate damage to your home septic system – contact us as soon as you notice any of them for prompt service:
Standing water in the lawn.

Damp spots near septic system piping and hookups.

Strong sewage odors in your backyard.

Sinkholes appearing in your yard, particularly if they have a sewage smell.

More rats, mice, and insects in your lawn than usual.

Slow-draining sinks.

Pools of water around basement drains.

Toilets that don't refill completely.
Of course, some of these symptoms can be attributed to common plumbing problems such as a clogged drain or damaged piping. To be certain, go with the team that knows both plumbing and septic treatment. When you call us for residential septic service, Valley Plumbing will send an expert who can properly diagnose septic system problems, avoiding the need for costly, time-consuming troubleshooting repairs.